Hoffman & Gordan both win DST Spark Seed Grants
DUKE ANNOUNCES WINNERS OF THE 2022 DST SPARK SEED GRANTS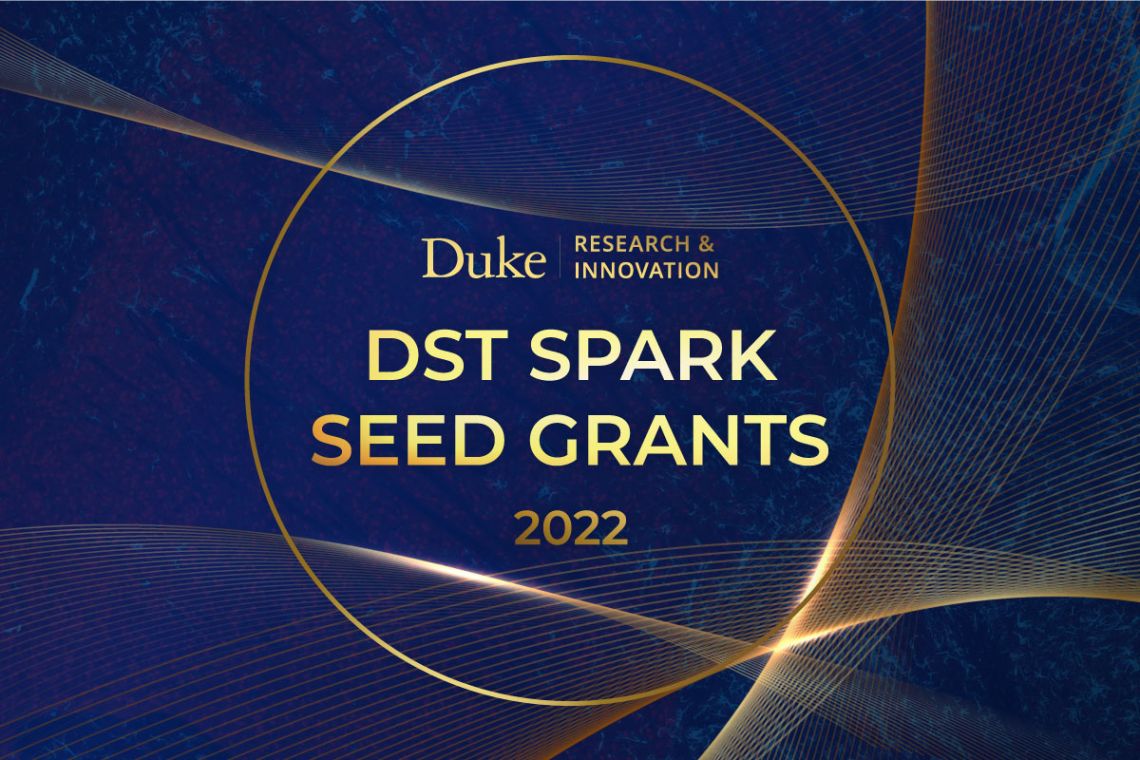 Nine early- to mid-career faculty from across campus and the School of Medicine are recognized for pursuing new directions and ideas to enhance novel research and scholarship at Duke. The Office for Research and Innovation has awarded funding to nine best-in-class projects for the inaugural Duke Science and Technology (DST) Spark Seed Grant program. This year's winners include early- to mid-career faculty from across campus and the School of Medicine who were selected from a pool of 52 finalists for delivering innovative and creative ideas in pursuit of new directions and the enhancement of research and scholarship at Duke.
"As new scientific discoveries and breakthroughs continue to surface at Duke, we're excited by the novel ideas that our faculty have for tackling the world's most pressing challenges through research" said Jenny Lodge, Duke's vice president for Research & Innovation. "The proposals of this year's DST Spark Seed Grants winners embody how research can improve lives — and we look forward to each PI's accomplishments over the next year."
ENGINEERING
BIOMEDICAL ENGINEERING
Project: Enabling Unbiased Discovery of Force-Sensitive Protein-Protein Interactions
PI: Brenton Hoffman, James L. and Elizabeth M. Vincent Associate Professor of Biomedical Engineering
Brenton Hoffman studies how the cells of the body respond to getting squished or stretched. His team has developed a variety of sensors that measure, on a molecular level, the effect of such forces on specific proteins and their function in living cells. But proteins rarely act alone. With support from a DST Spark Seed Grant, he plans to create technologies that will make it possible, for the first time, to understand how mechanical forces influence the networks of proteins that team up in the molecular machinery of the cell. Hoffman says the work could lead to new treatments for conditions such as cancer and heart disease.
MEDICINE
BIOSTATISTICS AND BIOINFORMATICS
Project: Using Deep Learning To Train a Single-molecule DNA Sequencer to Accurately Identify DNA Lesions
PI: Raluca Gordan, Associate Professor of Biostatistics & Bioinformatics, Computer Science, and Molecular Genetics and Microbiology
Raluca Gordan is developing machine learning techniques for sequencing damaged DNA, which standard DNA sequencing technologies can't handle. She hopes to use these techniques to better understand how proteins bind to damaged sites within the human genome and inhibit their repair, and whether this binding process gives rise to mutations that can lead to diseases such as cancer.
Full article: https://today.duke.edu/2022/07/duke-announces-winners-2022-dst-spark-see...