Asokan Named Global Scholar
Duke's Aravind Asokan, Ph.D., named Global Scholar

---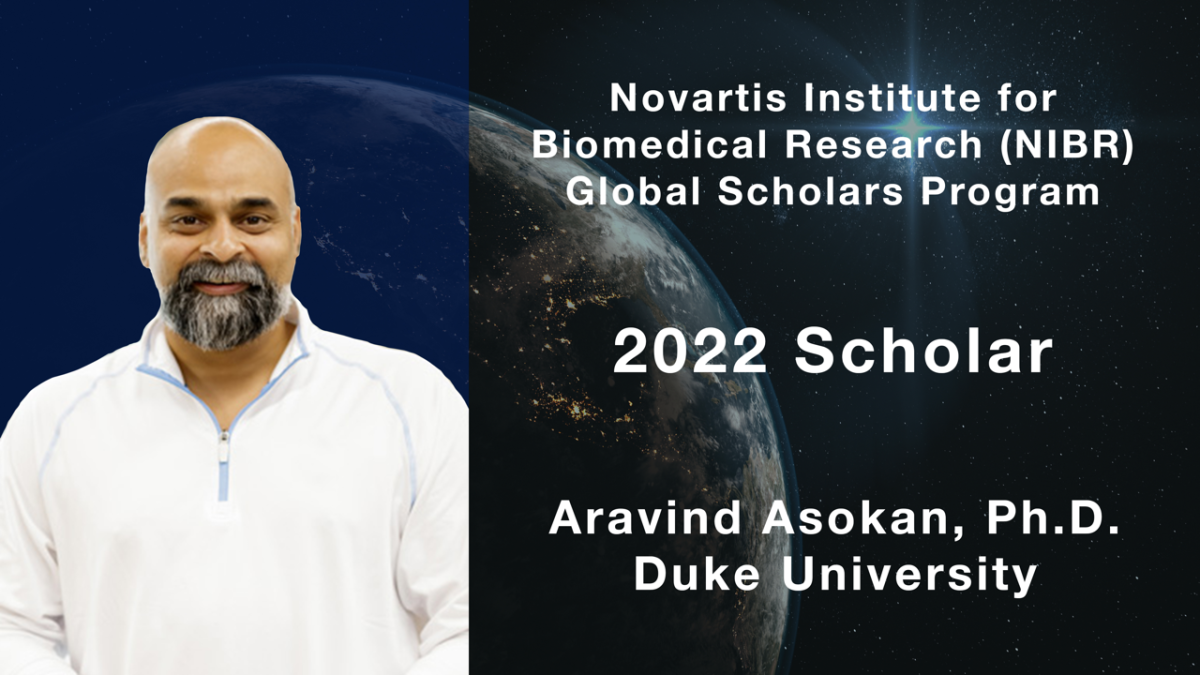 We are delighted to announce that Aravind Asokan, Ph.D., Professor of Surgery, Molecular Genetics & Microbiology, and Biomedical Engineering, has been selected as a 2022 recipient of the competitive NIBR Global Scholars Program (NGSP) organized by Novartis.
Asokan was selected as one of a handful of researchers from the pool of applicants representing over fifty academic institutions from around the world. As a Scholar, Asokan will receive up to $1 million in funding over three years, along with "drug-hunting expertise from dedicated NIBR scientific collaborators" as part of this program.
Working together with NIBR collaborators, Asokan will be developing novel approaches to gene therapy delivery.
The Asokan lab is focused on synthetic virology, which involves engineering viruses for gene therapy and genome editing applications. "We are excited to collaborate with the innovation engine of Novartis and work closely with NIBR researchers to develop new platforms at the interface of immunology and gene therapy," said Asokan.
In submitting the application, Asokan had support from the Office for Translation & Commercialization (OTC) and the Office for External Partnerships (OEP).
"This prestigious award from Novartis brings funding and collaborative resources to the Asokan lab that will be used to make gene therapy safer and more effective," said Ed Pagani, Ph.D., Assistant Vice President for External Partnerships and the Executive Director of OEP.
Full Article: https://otc.duke.edu/news/dukes-aravind-asokan-ph-d-named-global-scholar/