Aristotle Martin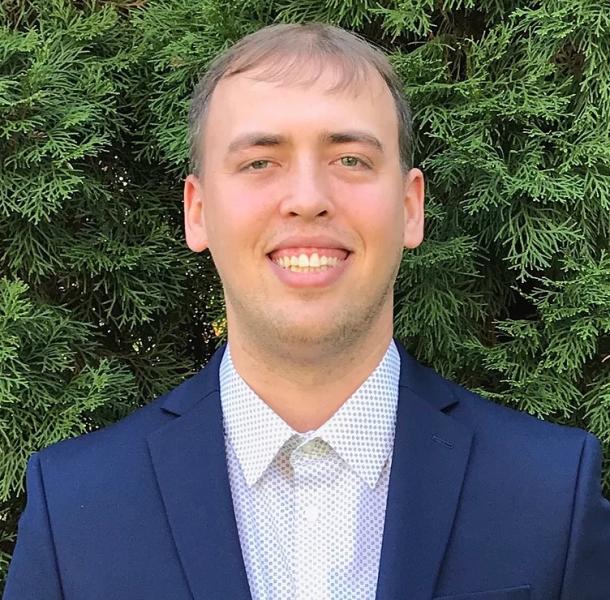 Aristotle graduated with a B.S. in Electrical Engineering and a Minor in Biology from Eastern Washington University in 2020. He is a PhD student in Dr. Amanda Randles' lab.
Research Interests
Biomedical simulation, Multiphysics modeling, Tumor cell transport, High performance computing 
Publications:
Puleri, D., Martin, Martin, X. A., Randles, A. "Distributed Acceleration of Adhesive Dynamics Simulations" at EuroMPI/USA Conference, Chattanooga, Tennesse, USA 2022 
Martin, X. A., Lopez, L., Craig, E. "Molecular-Scale Simulations of Neuron Action Potentials" at Symposium for Undergraduate Research and Creative Expression (SOURCE) 2018 
Martin, X. A., Sauer, P. "Separatrix Analysis of a Synchronous Machine" at Power and Energy Conference at Illinois (PECI) 2017 
Honors & Awards:
CBTE (NIH T32 Ruth L. Kirschstein) Predoctoral Fellowship 2022 
National Science Foundation Graduate Research Fellowship Program Honorable Mention 2022 
Nominated to participate in the Duke University Center for Exemplary Mentoring (UCEM) Sloan Affiliate Program 2021 
Pratt Gardner Graduate Fellowship 2021 
Frances B. Huston Medallion Award Recipient for the College of Science, Technology, Engineering and Mathematics, Eastern Washington University, Cheney, Washington, USA 2020 
Grainger Center for Electric Machinery and Electromechanics Undergraduate Research and Leadership Award, University of Illinois at Urbana-Champaign, Champaign, IL, USA 2017 
Conference Abstracts & Presentations:
Puleri, F. D., Martin, X. A, Randles, A. "Distributed Acceleration of Adhesive Dynamics Simulations." In Proceedings of EuroMPI/USA Conference 2022. EuroMPI/USA, 2022.